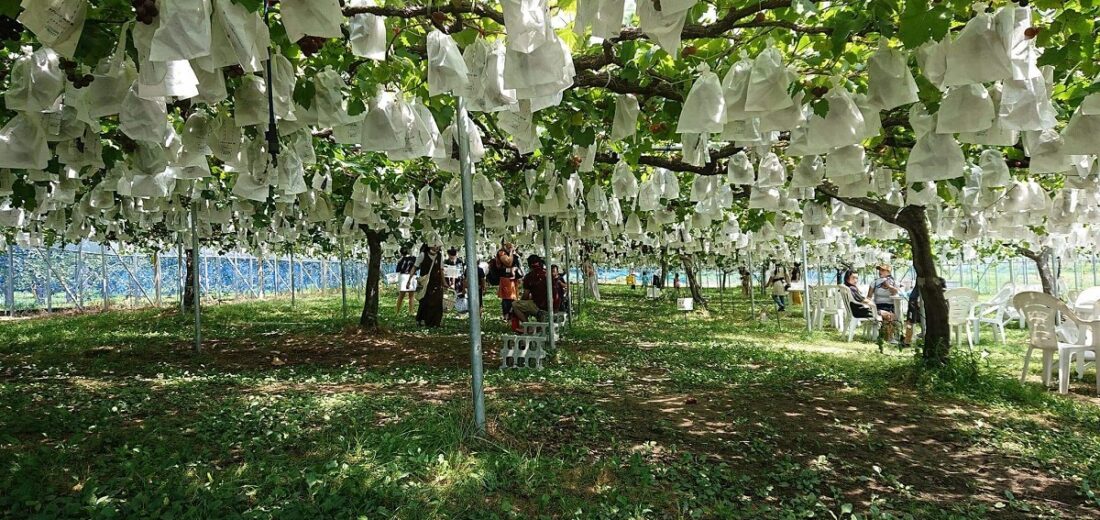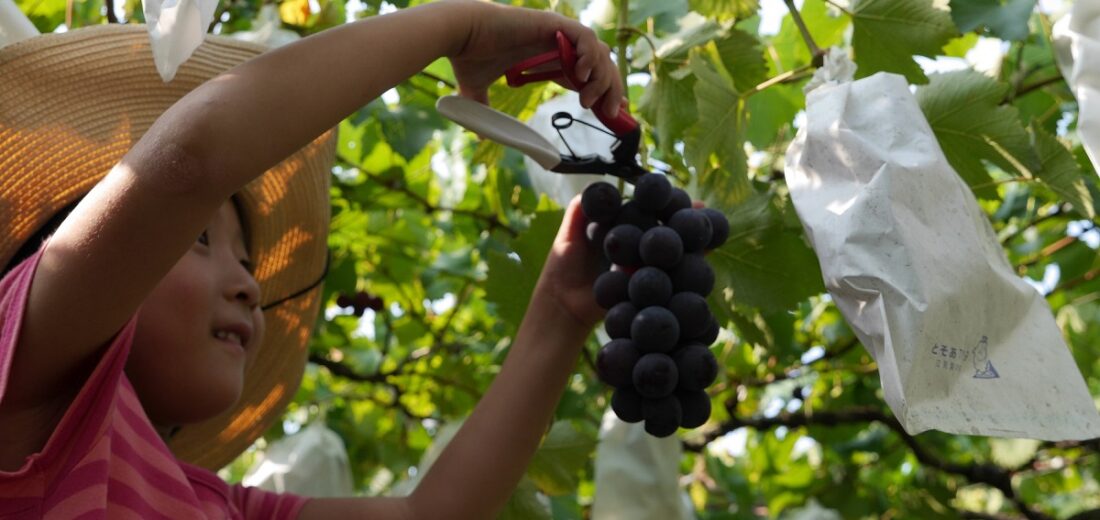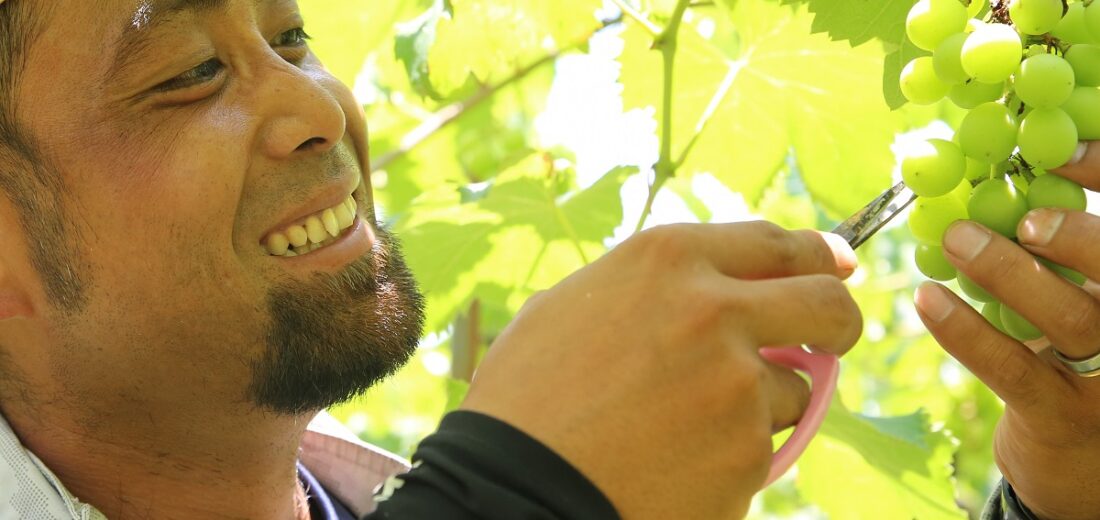 Cultivation of several types of grapes and persimmons. Daily remarks on SNS about the state of farm work and the growth of the fruits. Safe and secure fruits are cultivated using a method called 'chlorella cultivation' that reduces pesticides and uses organic fertilizers. A rare tourist farm where you can also pick fruits at night.
*There are many orchards in Asakura City, and you can enjoy fruit picking almost all year round. There are lots of seasonal fruits such as grapes, pears, figs, persimmons and strawberries.
*
Asakura City website (multilingual) Links
to information on each tourist farm.
information
ADDRESS
3127 Sugawa, Asakura City, Fukuoka Pref.

166 823 044*54

33.395307, 130.734948

CONTACT
080-6409-5872
BUSINESS HORS
11:00-16:00 (Last reception)
ADMISSION
[Grapes] Adults (Senior High School age and over) 3 bunches ¥1,500, Elementary~Junior High School age 1 bunch ¥500
[Persimmons] Adults (Senior High School age and over) 4 for ¥1.000, Elementary ~Junior High School age 1 for ¥250
*Includes entrance fee
*Children under Elementary School age free
PAYMENT
Cash, Credit card
RESERVATION
Required. On the day contact possible.
SCHEDULED HOLIDAYS
Except harvesting time. October, From mid-December to August
RESTROOM
Available
PARKING
10 cars
HOW TO GET THERE
By/Drop off at/Min.
Nishitetsu Bus/Hiramatsu Chugakko/On foot 25 min.
LANGUAGE
Japanese
LINK
https://shinchan-fruits-farm.jimdofree.com/